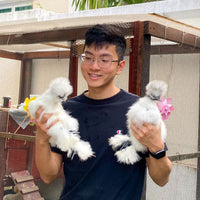 Crazy About Chickens
That's what we are all about.

Hi! I am Noel, and I've been keeping all sorts of chickens, especially Silkie Chickens since 2017!

We started this to make you and your chickens happy; with proper nutrition, care and informed guidance in this unusual hobby.
We are heavy on supporting our Chicken Adoption Rescue Centre SG (CARSG), and we help out with its operations as well.
We provide comprehensive guides, 24/7 support (Just whatsapp me!), rewards and just about everything you need for the poultry hobby!
It's that simple. You and your pet chickens come first here.
Clucking Good stuff! 
Order Process
Ordering with us is really easy!
We accept all credit cards and Paynow/Lah too.

Delivery costs just $3.30 - $5.30, or FREE for above $92 Spending.
Delivery days are usually Wednesdays and Saturdays!
Click the Chat with us button for any enquiries :)
New here? Check out our bundle deals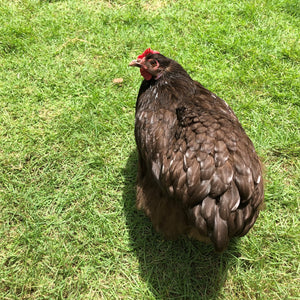 Adult Chickens
For smaller flocks under 5, here's a special deal for you!
Small Flock Bundle Deal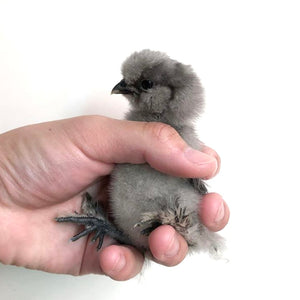 Baby Chicks
For those with young chicks, here's a bundle curated just for you!
Baby Chick Starting Bundle
Testimonials
Highly recommend buying from Clucking Good! Really high quality products and very reliable. will be ordering again for sure. Especially the wood shavings have been a major hit with our chooks - Quality is fantastic

Preeta, Owner of 9 Chooks!
Whole process was fuss-free and straightforward. Got the items delivered in good condition and there was also follow up on the seller's part. Good experience!

Yan Xi, Chicken Lover
Prompt replies and high quality products! I received the pellets 5 minutes ago and my silkie already loves them! Will definitely buy from them the future! ☺️

Siong Guan, Silkie Owner