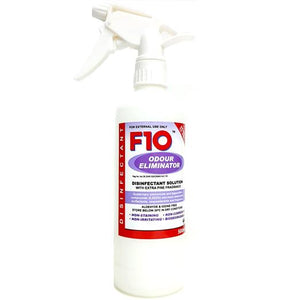 Smelly situation? Use F10 Odour Eliminator for a quick fix.
Key Information:
Imported from United Kingdom
Gentle on skin, suitable for sensitive skin
Eliminates bacteria present in the air.
Spray around your coop and pets if you like.
Super effective against bacteria, fungi and viruses.
Non-corrosive (pH 5.9), non-toxic, non-irritating Aldehyde & iodine free.
Pine fragrance scented.